Homes For Sale in the Hamlet


Port Orange, FL
The Hamlet is located off Spruce Creek Road, just south of the intersection with Taylor Road. The Hamlet is one of four neighborhoods that share streets, making it difficult to distinguish where one neighborhood ends and the next begins.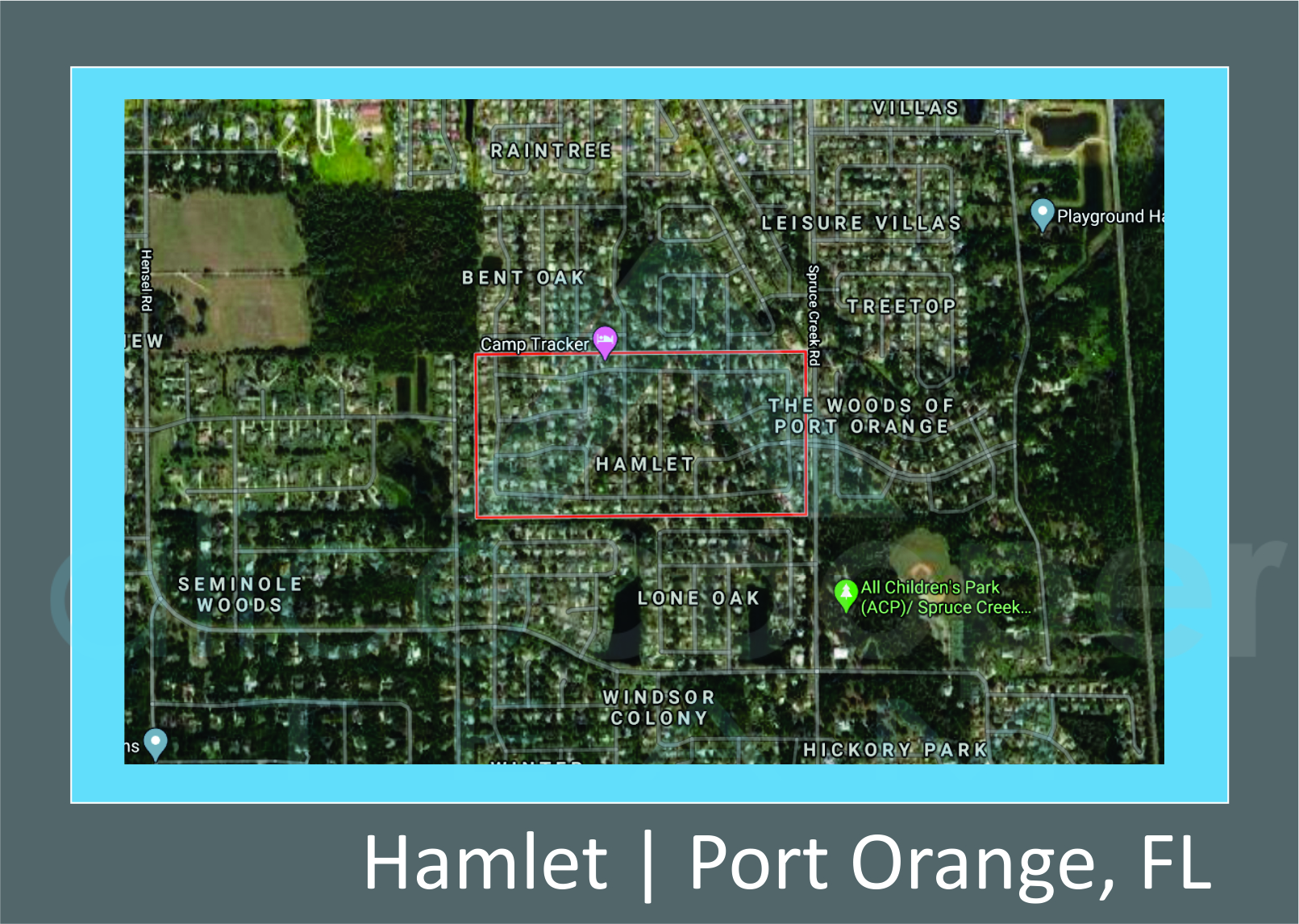 The neighborhoods include Bent Oak, Cambridge, Devonwood and the Hamlet; although, the Hamlet has its own entrance off of Spruce Creek Road. Streets in the Hamlet include Boars Head Drive, Devon Street, Hamlet Drive, Hillville Drive, Legume Drive, Merrimac Drive, Upland Drive, and Whiporwhill Drive.
The vast majority of the roughly 250 homes in the Hamlet were built between 1978 and 1981; although, construction continued on the neighborhood through the 80's and into the early 90's. There are two, three, and four bedroom homes available in the Hamlet, most single story with a 2 car garage and block construction. The sidewalk neighborhood is within walking distance of All Children's Park and is zoned in area's top rated schools, making it a great choice for buyers with children.
Below you will find all the homes currently on the market in the the Hamlet subdivision. If you'd like information about a specific property or to schedule an appointment to see the home in person or by video tour, please contact us or use the "Schedule a Tour" option found on each Property Listing.
Port Orange Homes For Sale in Hamlet
December 7, 2023