Homes For Sale in Foxboro


Port Orange, FL
Foxboro is located in central Port Orange, just off Taylor Road across from the Cambridge subdivision. Construction on Foxboro began in 1977 and continued through the early 1990's.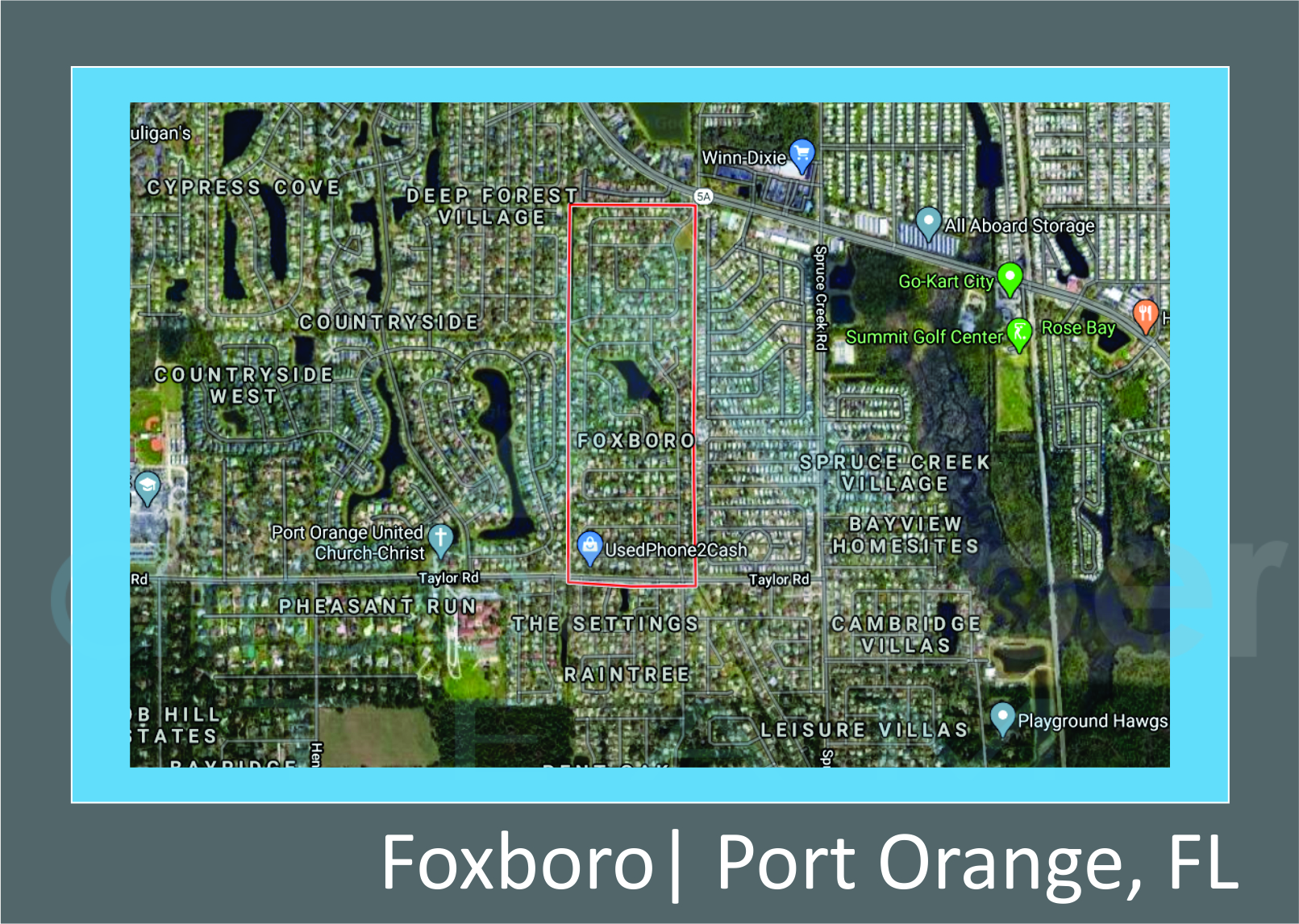 Because the homes were built over the span of more than a decade, Foxboro offers a variety of architectural styles, with home sizes ranging from two to four bedrooms. Most of the homes are single story; although, some two story homes are available. Many of the homes in Foxboro are on quarter acre lots, but there are also a number of homes situated on half acre lots, which attracts buyers looking for a larger piece of land without giving up the convenience of living in the heart of Port Orange. Foxboro is a sidewalk community, located in the area's top rated school district, making it a fantastic neighborhood for families.
Foxboro connects to the Deep Forest subdivision on Sandle Wood Drive. There is no sign marking the transition, but the creek marks the end of one neighborhood and the beginning of the next. Other streets in Foxboro include Ashton Lane, Cole Drive, Crown Lane, Devon Street, Ipswich Lane, Miles Drive, Moonpenny Circle, Mossy Oak Lane, Sandle Wood Drive, Sprout Lane, Touchstone Circle, Touro Drive, Trail Side Drive, and Wendam Court.
Below you will find all the homes currently on the market in the Foxboro subdivision. If you'd like information about a specific property or to schedule an appointment to see the home in person or by video tour, please contact us or use the "Schedule a Tour" option found on each Property Listing.
Port Orange Homes For Sale in Foxboro
December 7, 2023