Where Does Florida Rank In The Most Desirable States To Live?
Posted by Alice Cooper on Monday, August 28, 2023 at 12:09:09 PM
By Alice Cooper / August 28, 2023
Comment
Today, we're talking about which states are considered the best to live and where Florida falls in those rankings. When deciding which states are the most desirable, we look at their livability score, which takes into consideration a number of factors including affordability, school district, safety, and proximity to jobs, entertainment, and natural areas.
Of course, livability is subjective because everyone has different preferences on what's important to them. Livability is also going to vary greatly by demographics. A millennial homebuyer, for example, may have different priorities than a retired couple, so gauging overall appeal to the masses can be a real challenge, but the personal finance website, WalletHub, took on the challenge with a fairly comprehensive assessment of which states are the best to live in.
WalletHub looked at 5 primary livability factors: Affordability, Economy, Education and health, Quality of Life, and Safety. They then broke those categories down into 51 relevant metrics.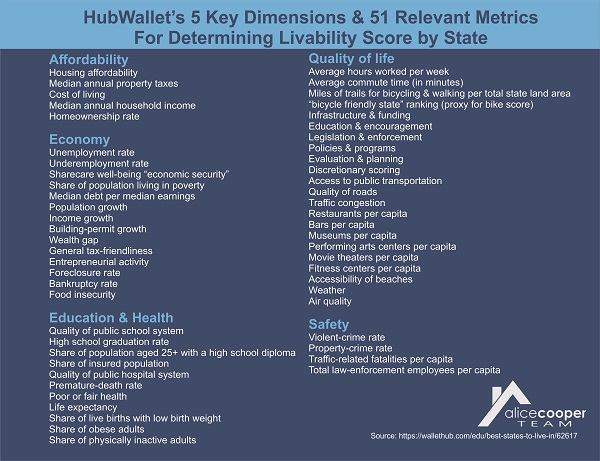 Let's get down to the meat and potatoes of this study: where does Florida rank in the most desirable places to live? Overall we rank number 6 behind Wyoming, New York, New Hampshire, and New Jersey, and the number one overall state of Massachusetts.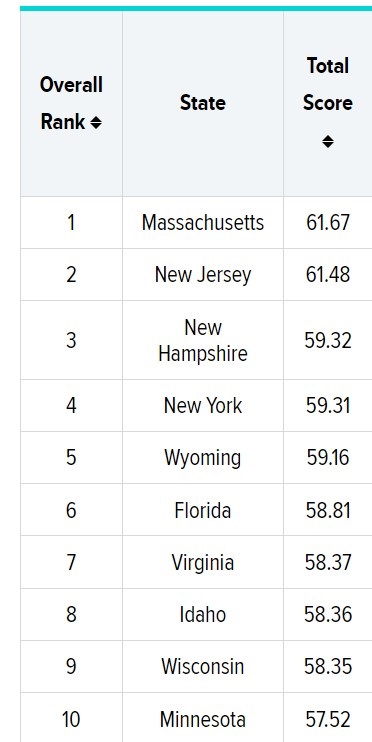 Where Florida scored the highest is in the category of Quality of Life. Florida takes the top spot, nationwide, for the number of restaurants per capita, but other metrics in the quality of life category include average hours worked per week, average commute time, miles of trails for bicycling and walking, access to public transportation, quality of roads, accessibility of beaches, the weather, and air quality, plus entertainment venues per capita.
If you already live in Florida, then it's interesting to see that overall, it lands very close to the top of the list of best states to live in. And if you're considering a move to Florida, it may help make the decision easier for you. If you're considering relocating to any state, there's a number of resources online like cost of living calculators, comparisons of housing costs to employment opportunities, and resources that compare locations to see how much you need to earn to have a comparable standard of living. Combining research and budgeting can help you make better, more informed decisions relating to potential out-of-state moves. Until next time, rock on rockstars.