What Are The Top 3 Things Affecting Home Affordability In Today's Market?
Posted by Alice Cooper on Wednesday, May 31, 2023 at 4:23:12 PM
By Alice Cooper / May 31, 2023
Comment
Today we're talking about what's playing a role in home affordability in today's market. There's been a lot of focus centered around the impact of mortgage rates and how they've made it harder for today's homebuyers to afford a home. Although it's true that rates have climbed dramatically since the record lows we saw in the last couple of years, there are a number of factors that contribute to home affordability beyond just mortgage rates.
So what are the top 3 factors that affect home affordability? Ultimately, it's determined by a combination of mortgage rates, home prices, and wages. Taking into account how each of these factors is changing helps paint a full picture of home affordability in today's market. So let's take a look at the latest data.
First, we have mortgage rates. It's true that mortgage rates are higher than they were this time last year. Rates have been hovering between 6% and 7% for the last eight months or so. This graph shows us rates going back to September of '22 and you see how we've experienced quite a bit of volatility during that time. Keep in mind that even a small change in mortgage rates impacts your purchasing power, so it's important to lean on your real estate team for professional advice on what's going on in the market. And while it's hard to guess where rates will go from here, many experts agree rates will remain around 6-7% for the foreseeable future.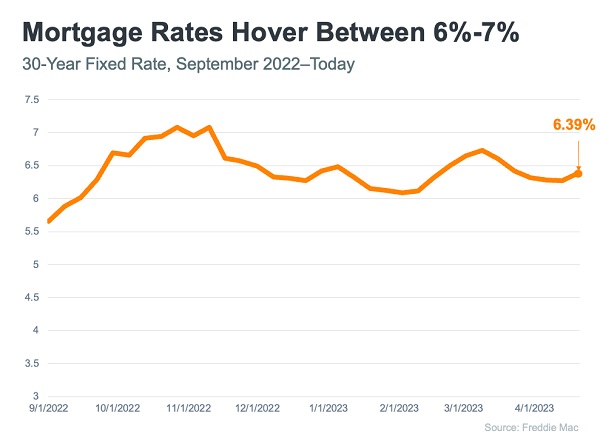 The second factor impacting home affordability is home prices. Over the past few years, home values appreciated at record-breaking rates. Record-low mortgage rates combined with pandemic-fueled desires to move created a surge in buyer demand, and that increased buyer demand came at a time when we saw record lows in inventory. That imbalance of supply and demand put upward pressure on home prices. However, Today's higher mortgage rates have slowed that appreciation.
The truth is, appreciation varies by market. Some areas are seeing a slight decline, while others are seeing prices climb. Selma Hepp, the Chief Economist at CoreLogic explains:
"The divergence in home price changes across the U.S. reflects a tale of two housing markets. Declines in the West are due to the tech industry slowdown and a severe lack of affordability after decades of undersupply. The consistent gains in the Southeast and South reflect strong job markets, in-migration patterns, and relative affordability due to new home construction."
While some parts of the country saw a decline in home values, that wasn't the case here locally. In the Daytona Beach area, we're still seeing home values steadily rise- primarily because we still have more buyers than available homes. The most recent data shows the average sales for Volusia County rose by 4.7%. That's certainly a far cry from the double-digit appreciation we were seeing a year ago, but as expected, we're seeing that deceleration in appreciation, rather than a decline.
And the third, and most positive, factor impacting affordability right now is rising incoming. Let's take a look at this graph with data from the Bureau of Labor Statistics that shows how wages have grown over the last 17 years. Higher wages mean improved affordability for homebuyers because a smaller percentage of your paycheck goes toward your monthly housing cost.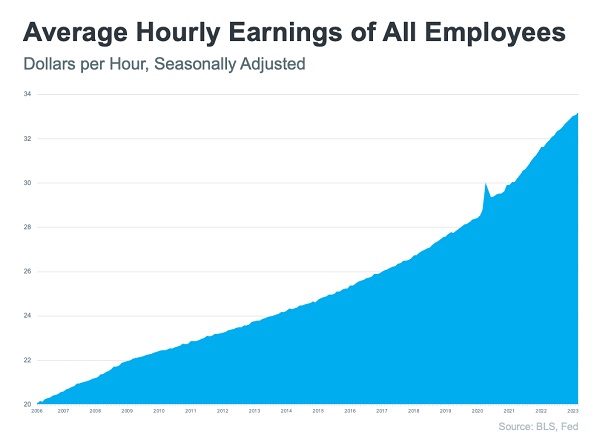 Bottom line, if you plan on buying a home, knowing the key factors that impact affordability and how they affect your specific homebuying journey is super important.