What Are Homes Selling For In The Daytona Beach Area?
Posted by Alice Cooper on Tuesday, July 5, 2022 at 12:00 PM
By Alice Cooper / July 5, 2022
Comment
Let's talk about home prices in our area: the largest sale so far this year, the median home price by city, and what home values are expected to do in the coming months.
Let's start off with luxury home sales in our area. There's an entire TV industry created around luxury real estate, and let's face it, people just can't seem to get enough of seeing luxury homes. Investopedia helps define what pushes a home into this category. A recent article points out that a luxury home isn't only defined by its price. Location is also an essential factor. It could be a condo at a desirable city address, a spacious home on the water, or one with access to luxury activities like arts and entertainment, high-end shopping, and dining. The home itself will also boast some of the finest features available.
Here in the Daytona Beach area, our luxury market is defined primarily by our beautiful beaches and intercoastal waterways. It's no surprise that riverfront and oceanfront homes are priced considerably higher than homes just a few blocks away. And those luxury homes often come with a luxury price tag.
So what's the highest-priced home to sell in the Daytona Beach area so far this year? It was an absolutely gorgeous 7 bedroom, 8 bath oceanfront home in Daytona Beach Shores. It sold for a whopping $4.9 million in less than 30 days! But will this be the highest home sale of the year? There's a $7 million riverfront home in New Smyrna Beach that's currently under contract, so time will tell!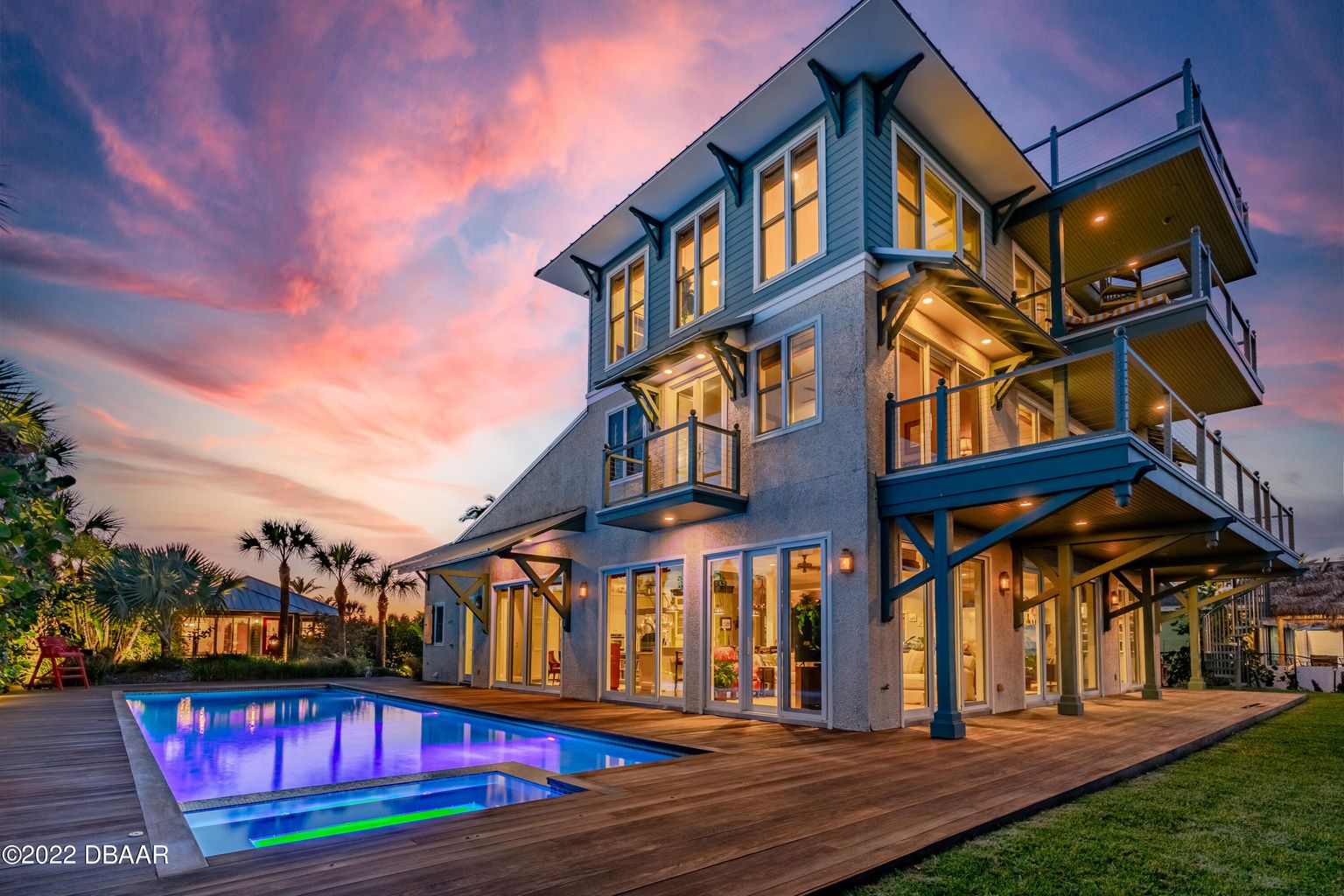 But while the Daytona Beach area certainly has its share of luxury homes, the typical median home price is much more affordable than the luxury market. So far in 2022, the median sales price of homes sold in the Daytona Beach MLS is $340,990. Let's take a look at the breakdown by city.
Here we see the median sales price of all residential home sales in the Daytona Beach MLS so far this year. The 3 cities with the highest median home prices in our area are Ponce Inlet with a median price of $550,000, Daytona Beach Shores at $424,000, and New Smyrna Beach at just over $400,000. Just behind those, we have Ormond Beach, Port Orange, and Edgewater, where homes are selling at a median price of $386,000 in Ormond, $332,000 in Port Orange, and $315,000 in Edgewater.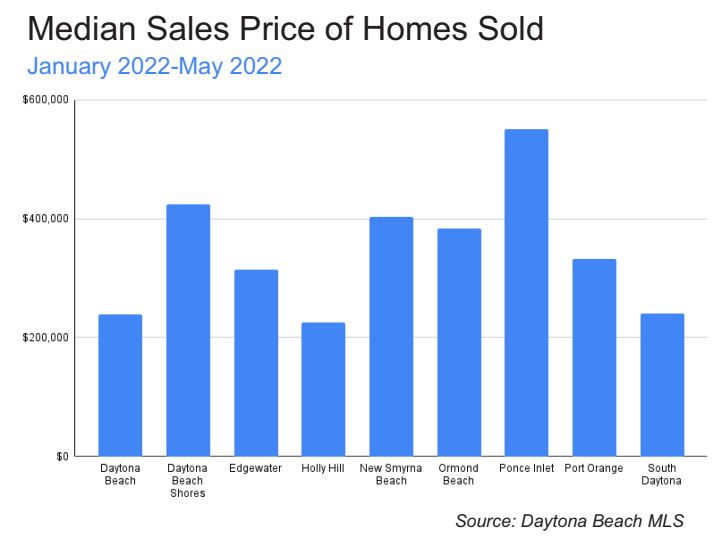 So what does the future hold? Experts anticipate home prices to continue appreciating in the months to come but at a much slower pace than what we've been seeing over the last 18 months. We also expect inventory to increase. We're already starting to see inventory grow here locally. Days on market are creeping upwards and we're starting to see some price reductions again, which we haven't seen much of since the beginning of the pandemic. I always say no one has a crystal ball to know for sure, but we'll be following the market closely.