Volusia County Real Estate Market Report Q2 2020
Posted by Alice Cooper on Thursday, July 23, 2020 at 1:35 PM
By Alice Cooper / July 23, 2020
Comment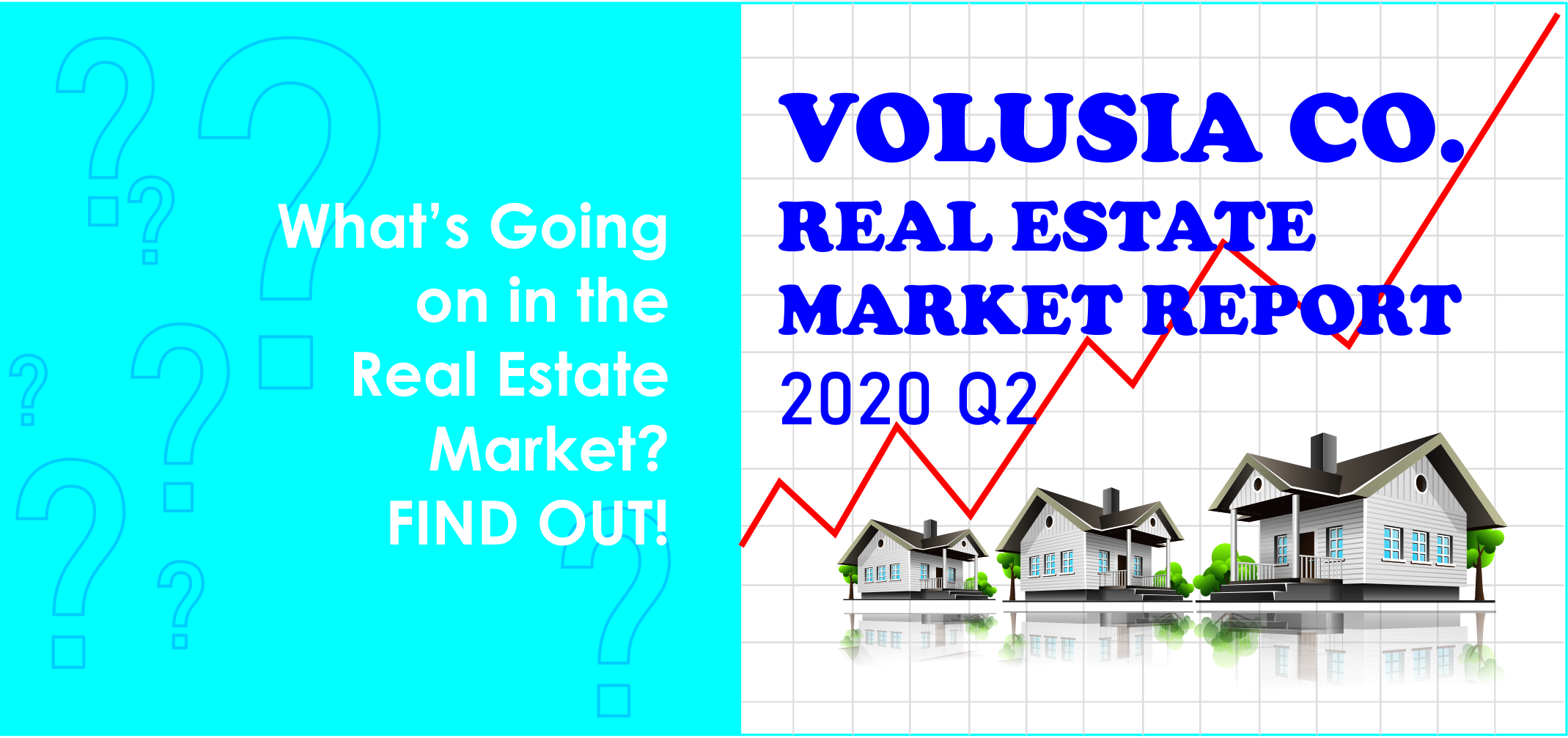 Volusia County Real Estate Market Reports Reflect Lockdowns
Second Quarter local real estate market reports are out, and there aren't any surprises based on what we've been seeing in buyer and seller activity. Volusia County home sales were down 20.0% year-over-year in April 2020, as Governor DeSantis implemented statewide stay-at-home orders.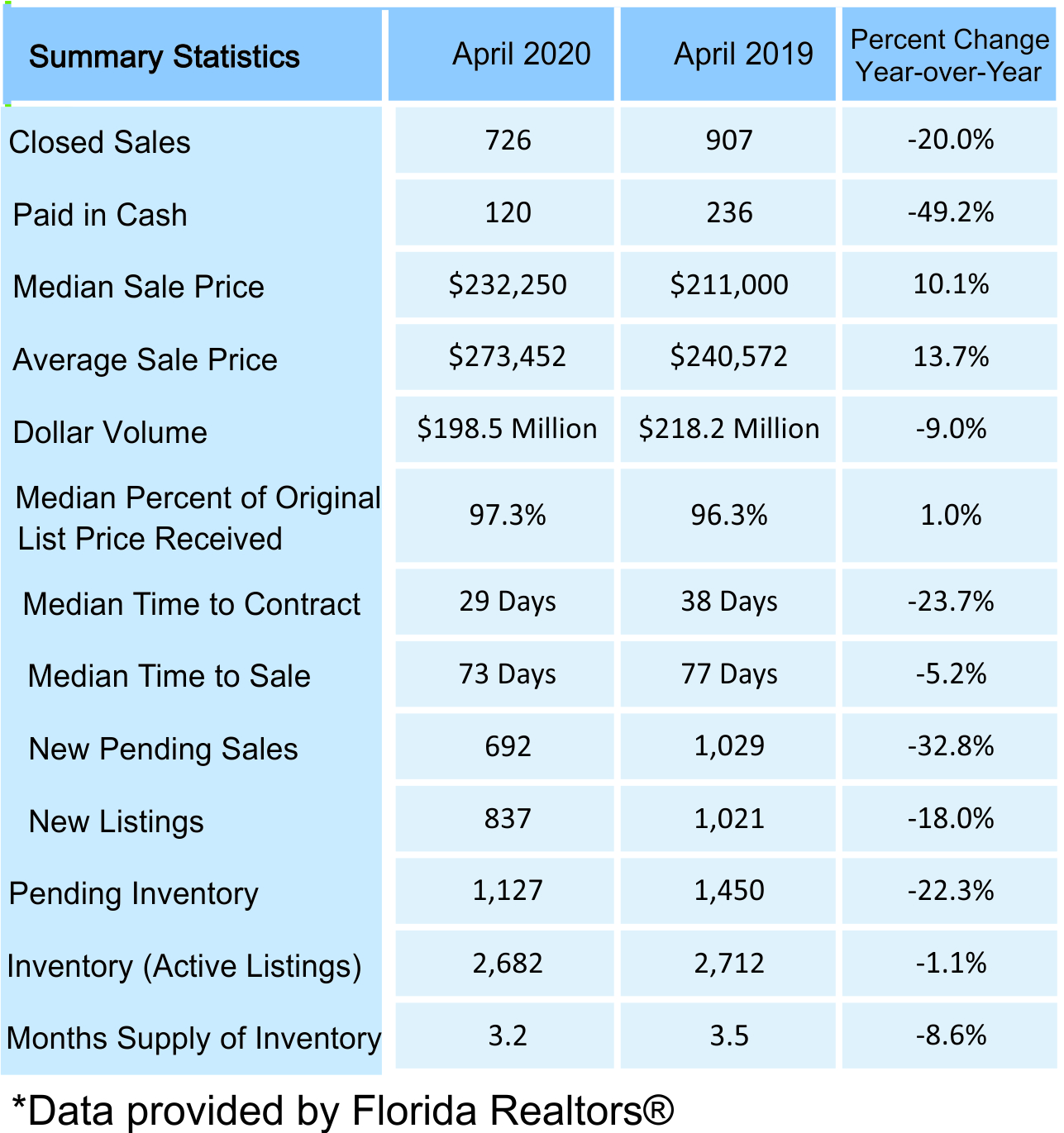 With stay-at-home orders in place, 726 homes closed in Volusia County in the month of April. Keep in mind, these closings were for transactions that went under contract on average six weeks prior, when the full scope of the pandemic had yet to unfold in our area. It's interesting, however, to see how our local title companies adapted to keep our real estate market moving amid the pandemic. Median Home Prices in April 2020 were up 10% year-over-year with a Median Home Sale Price of $232,250.
Volusia County Market Reports for May 2020 show us the true impact of the stay-at-home orders here locally.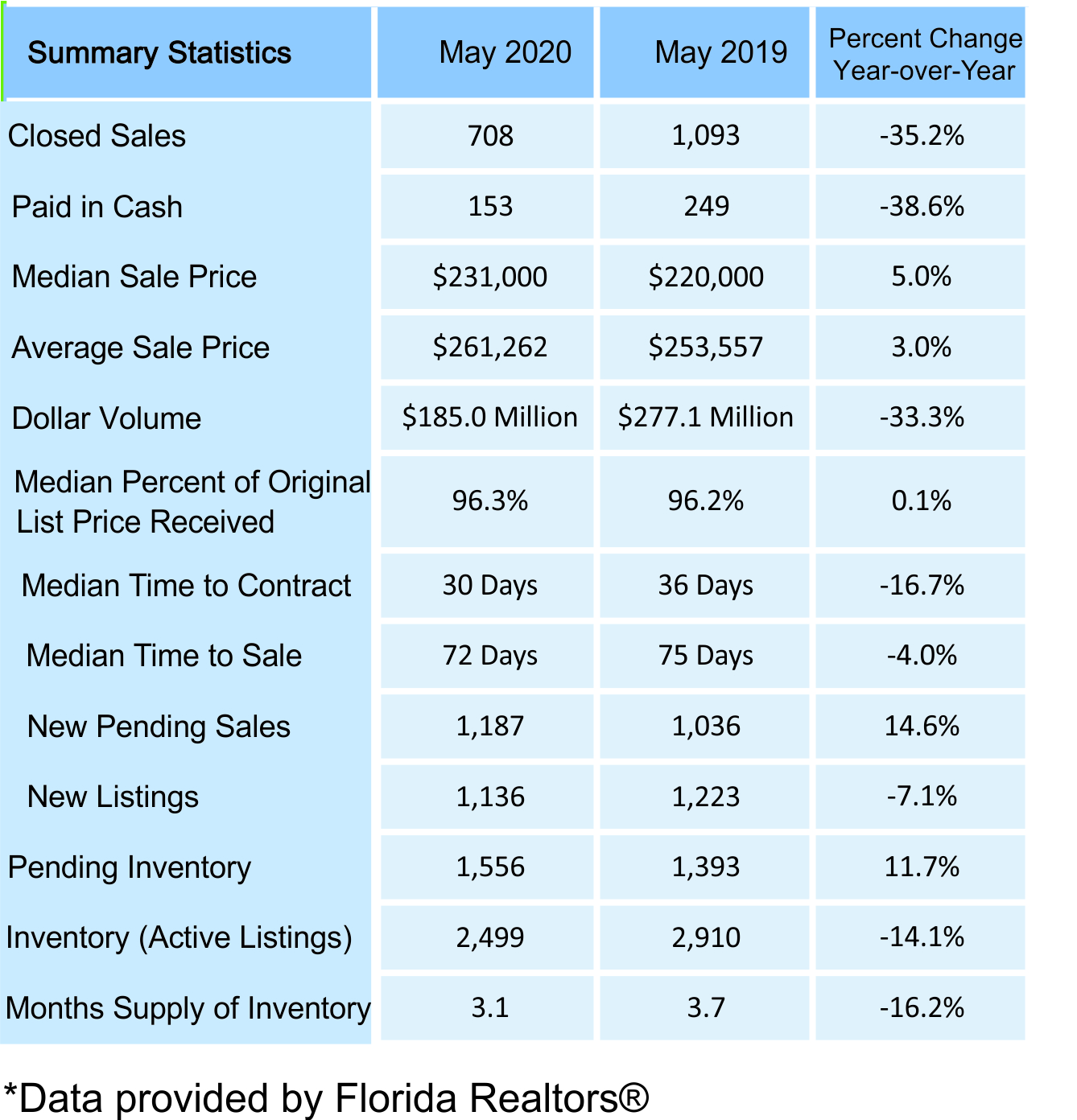 Closed Sales in Volusia County for May 2020 dropped 35.2% to 708 closed Transactions in May 2020, down from 1093 closed Transactions in May 2019. Again, it's important to remember that it takes roughly six weeks to see circumstantial impacts reflected in the market. Real Estate professionals in the state of Florida were deemed essential workers, so there were still some folks home shopping amid the stay-at-home orders; although, the year-over-year downturn in May certainly represents the slow in real estate activities during the month of April.
In June, Volusia County Market Reports begin showing the rebound of the local real estate market.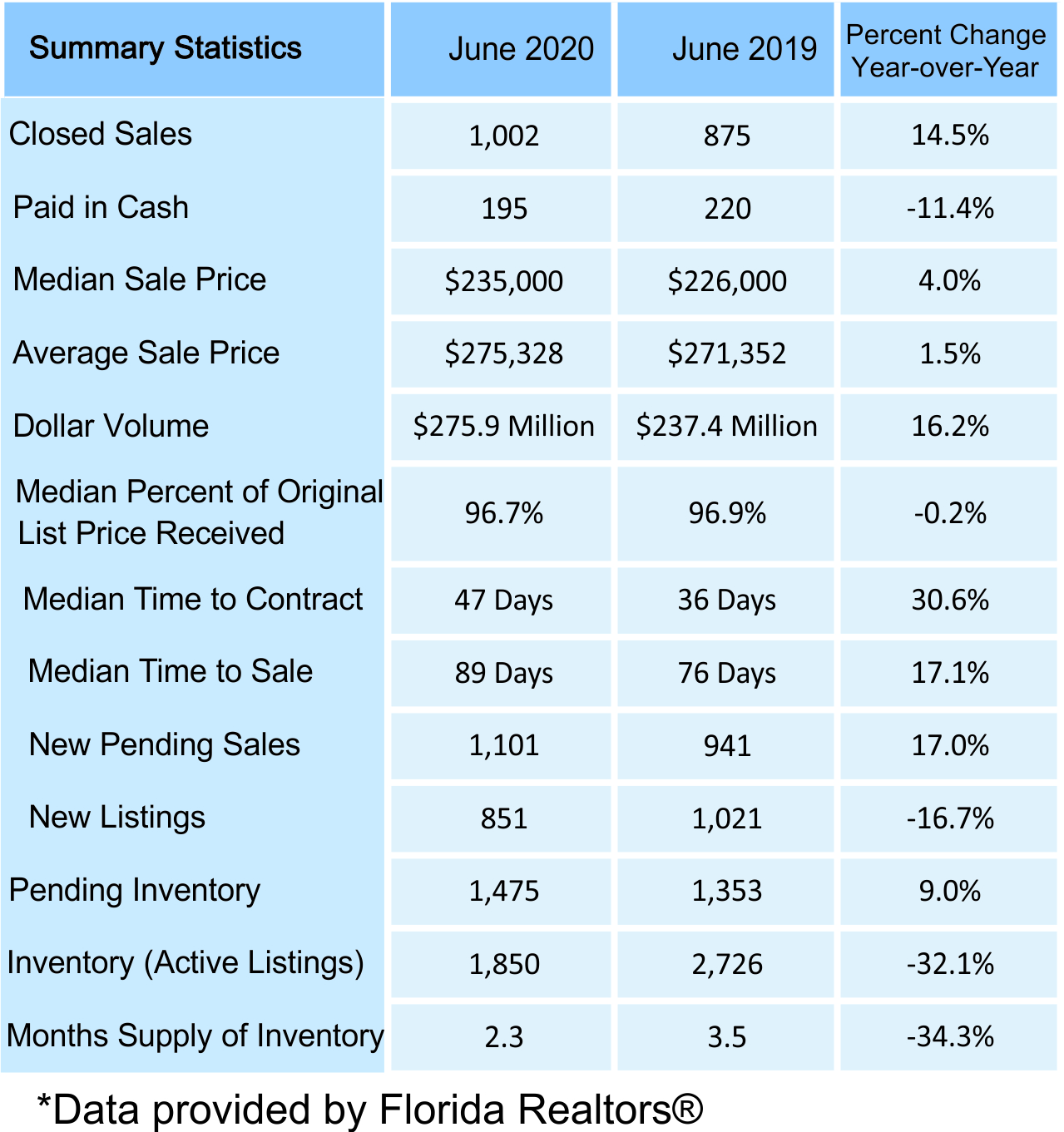 Closed Sales in June 2020 rose 14.5% over June 2019, and we also saw a 4.0% increase in the Median Sales Price. Nationwide, it's reported that home prices rose during the lockdown due to low inventory and heavy buyer competition. Our local numbers are certainly in line with national averages. And it's likely that home prices will continue to rise here locally in the coming months, as we're still seeing a significant shortage of supply and fierce competition among buyers.
With interest rates at historic lows, it's still a great time to buy, so we don't want this information to discourage home buyers. It is, however, important buyers understand the current market and the likelihood they end up in a multi-offer situation is high. Buyers should talk to their agents about ways they can put their best foot forward when submitting an offer. It's also worth noting that our Buyer's Specialist, Tom Cooper, just put a property under contract that had 16 competing offers! Because the buyers followed Tom's advice, he was able to negotiate the winning offer. Congrats to both Tom & his buyers!