Home Buyers in Volusia County Are Serious About Purchasing
Posted by Alice Cooper on Monday, August 3, 2020 at 4:02 PM
By Alice Cooper / August 3, 2020
Comment

Real estate is hot in Volusia County right now. When priced right, many homes in our median price range- which is currently $235,000 for a single family home in Volusia County- are selling in under three weeks! Anything under this price point, we're seeing homes sell even faster, many with multiple offers on the table. This trend is being reported nationwide.
Today's homebuyers are not just talking about their plans, they're actively engaged in the buying process – and they're serious about it. A recent report by the National Association of Home Builders (NAHB) indicates:
"…. Of American adults considering a future home purchase in the second quarter of 2020, about half (49%) are not simply planning it, they are actively engaged in the process to find a home. That is a significantly higher share than the comparable figure a year ago (41%), which suggests that the COVID-19 crisis and its accompanying record-low mortgage rates have converted some prospective buyers into active buyers."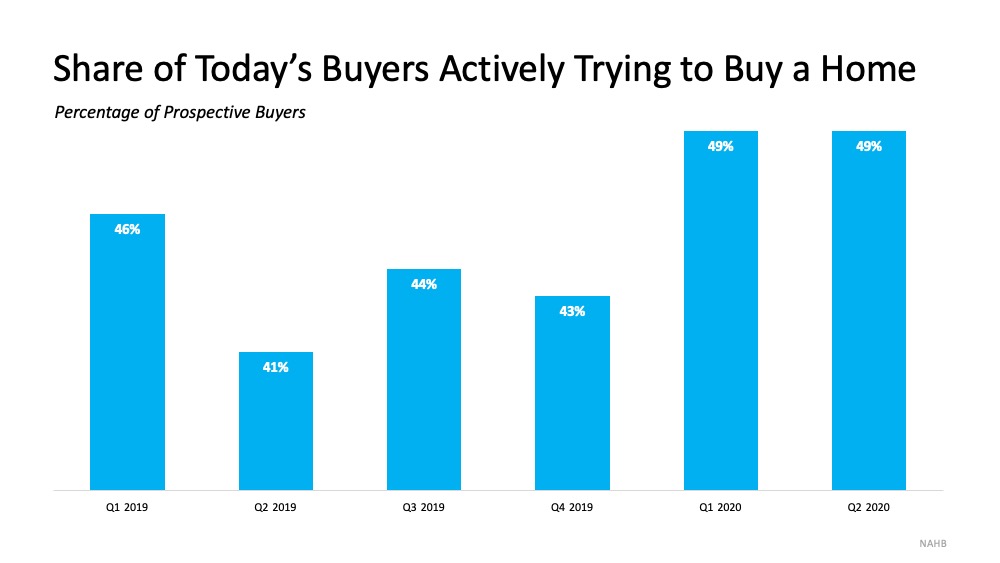 It's no surprise that buyers are out in full force today. Many folks in the Greater Daytona area now need more space to work from home, and the current low mortgage rates are providing an extra boost of motivation to enter the housing market.
If you're considering selling your house, know that today's buyers are serious about making a move. Your opportunity to sell your house in a market with high demand is growing, especially as more millennials enter the housing market too. The same report also notes:
"Of Millennials planning a home purchase in the next year, 57% are already actively searching for a home."
Odeta Kushi, Deputy Chief Economist at First American, explains:
"When breaking down house-buying power by educational attainment for millennials in 2019, we find that the higher the education, the higher the household income, and the higher the house-buying power. In 2019, median house-buying power for millennials increased 16 percent relative to 2018."
As demand for homes to buy grows and more millennials enter the market with growing buying power, the opportunity to sell your house grows too.
Bottom Line?
Buyers in Volusia County are hot to trot. More millennials entering the market means more competition over inventory that was already low. If you are a buyer, we recommend you have your pre-approval in hand and move quickly when you find a home you're interested in. Don't wait until the weekend to schedule a showing. Schedule ASAP to see the home, otherwise, you may miss out.

If you're a seller, let's connect today to talk about your next steps. Now is the time to list. Curious what your home is worth? Get Your Free Market Analysis now!