10 Things Not To Do When Getting A Mortgage
Posted by Alice Cooper on Wednesday, February 5, 2020 at 2:24 PM
By Alice Cooper / February 5, 2020
Comment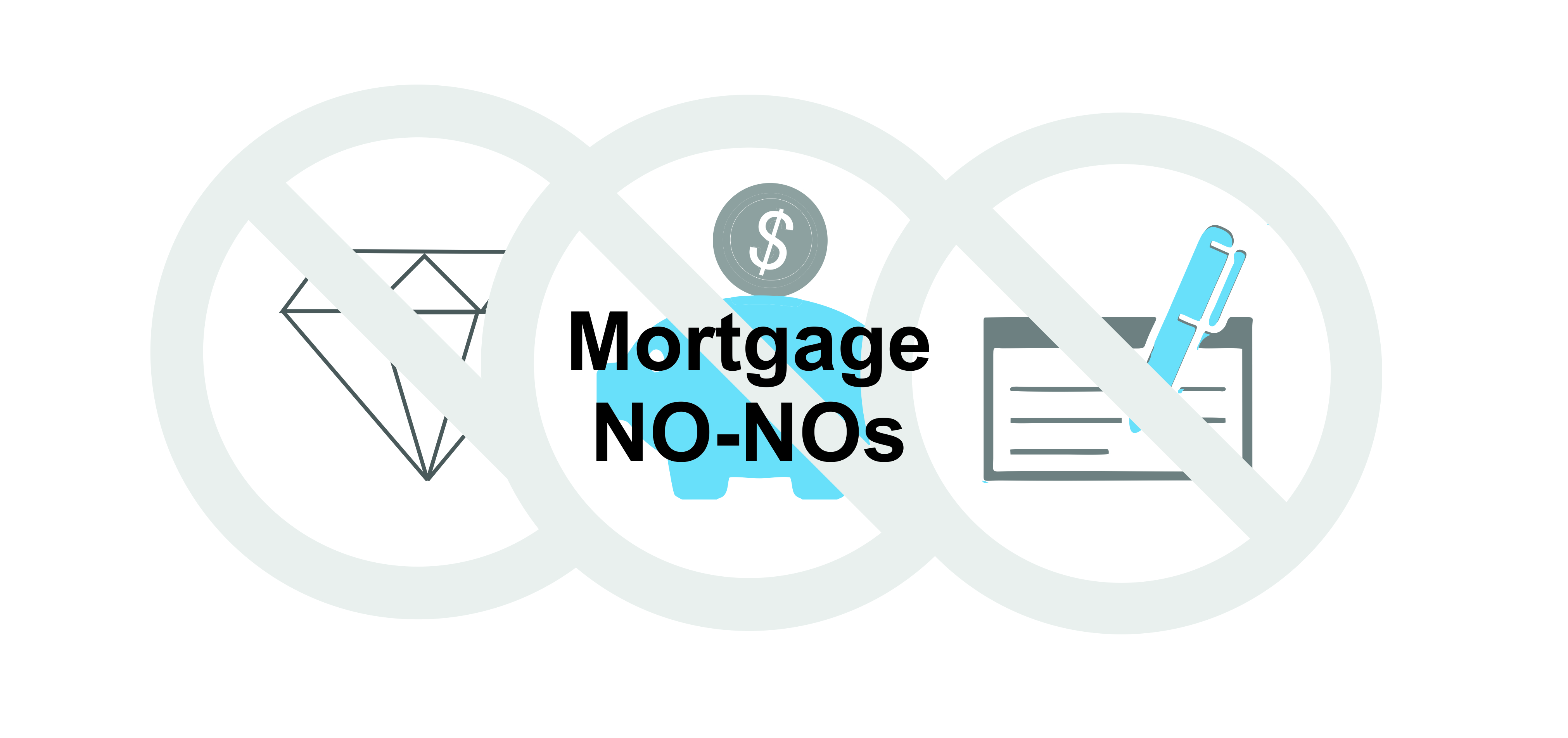 Many home buyers purchase a home by getting a mortgage. Once you've qualified for a mortgage, you're not done yet. We've seen it too many times: buyer gets prequalified, buyer falls in love with home, buyer and seller go under contract, buyer pays off credit cards (buys a new car, quits job, etc) without chatting with his lender, buyer no longer qualifies for mortgage, buyer and seller both lose out.
Here's a few simple rules to keep in mind:
Do not make major purchases like furniture, appliances, jewelry, vehicles, or vacations.
Don't change or quit your job. This includes changing from full time status to part time status within the same company- even if your pay doesn't change. It matters!
Do not pay off debts or collections (unless instructed to do so by your lender)
Consult with your lender before withdrawing, depositing, or moving large amounts of money in or out of your bank account. Same goes for transferring money between your own accounts!
Avoid using cash for good-faith deposits. Cash is difficult to verify and could result in a closing delay.
Don't have your credit report pulled too many times- this can hurt your credit score.
Don't spend money you have set aside for closing- even to pay everyday expenses. Again, before you spend money, check with your lender.
Don't co-sign a loan for anyone.
Don't omit debts or liabilities from your loan application.
Don't let your accounts fall behind. Be sure to remain in good standings with all accounts.
In short, once you've qualified for a mortgage, it's always best to check with your lender before making any changes to your finances and employment.
Don't have a lender yet? Alice Cooper Team is happy to refer you to one of our preferred lenders. We like to think of ourselves as Rock Stars in real estate. Our preferred lenders are, too!